Fruit and Veggie CSA - We want to nourish you!
2017 Updates
We are hoping to accept EBT/SNAP if we get enough interest. Help spread the word to those who qualify! Thanks so much to our members from last year for participating and providing feedback. We are using this information to improve fruit and veggie selections, the newsletter, and help with those splitting shares. This year we also plan to combine the Wild Food CSA with the Fruit/Veggie CSA, which means folks can expect 1-2 additional wild harvested foods in your boxes. Last season, with the variability in harvest times, it was hard to fill a full box for Wild Foods CSA members.
Read below about specific purchasing options.
Veggie/Fruit CSA Share:
Pay $25/wk for 18 weeks. This equals $450. This upfront money and investment helps give us the financial security to provide healthy and abundant produce through the season. Receive over $550 in produce. The CSA Runs from Mid June - Mid October. Receive a box full of fruits and veggies each week. We will have drop-off locations around the Waterville Fairfield Area. CSA shares get first priority with our produce. We have 30 - 40 spots available. We are not offering half-shares, and encourage those interested in half shares to find a friend! We do offer pay 1/2 now and pay 1/2 later, and for those who feel strongly about setting up a payment plan, please contact us. Click Below to Purchase.
Meat Options:
Half and full shares of lamb and pigs. Both are heritage breeds. TWe plan to bring the animals to a licensed processing facility. The lambs will be available at end of October and the Pigs in the middle of November. These grass-fed lambs are raised entirely on pasture and moved a few times a week. Our intensive pasture management helps the grass and forage grow better, helps to sequester more carbon, and is great for the lambs health, and it shows. The meat is more more complex than lamb fed mainly on grains. Hanging weight for our lambs is roughly 40 lbs. @ $9/lb.
The pigs are raised in pasture and in our fallow rice paddies. They are fed food scraps, forage, cover crops, some spent grain from the gristmill, and food scraps. They have a lot of area to play and forage a diverse diet. It shows. Our butcher last year said, "These pigs have the best fat to muscle ratio I have seen this year. " This will be out third year raising pigs. Hanging weight for the pigs is between 125-150 lbs. @ $5.5/lbs. We do not let out pigs get too large, as they start to put on a more fat.
Both pigs and lambs get enough local organic grain so we can bring them back to their paddocks if they escape. Please click below to purchase
Wild Food CSA:
While we love the food we domesticate there is so much diversity and flavor that grows all around us! So many of these wild plants have medicinal and healing properties not found in our cultivated crops. From May-Oct we will offer wild edible shares. These will be less predictable, averaging 1-2 times a month. They will be dependent on seasonailty and availability. We'd like to schedule predicted days, though days may vary. We will notify people when the harvests will be ready.
Some of the foods included are fiddleheads, mushrooms, cattails, blackberries, milkweed, dandelion greens, nettles, apples and Japanese knotweed . Most all of the cost for us is from the harvest, so these shares promise to give the most bang for your buck. $100 dollars each.
Normally during the growing season, we spend some time harvesting wild edibles, but with other financially driven tasks at hand, we always wish we had more time and justification to be enjoying and sharing nature's bounty. So thanks! As this is a new service we invite participants to be involved and engaged throughout! And if interested, we are happy to take participants on our wild harvest expeditions.
Click Below to Purchase
Fairfield Farm Stands
Keep your eyes, and noses, peeled for a farm-stand outside of Meridians in downtown.
Farm Foods Calendar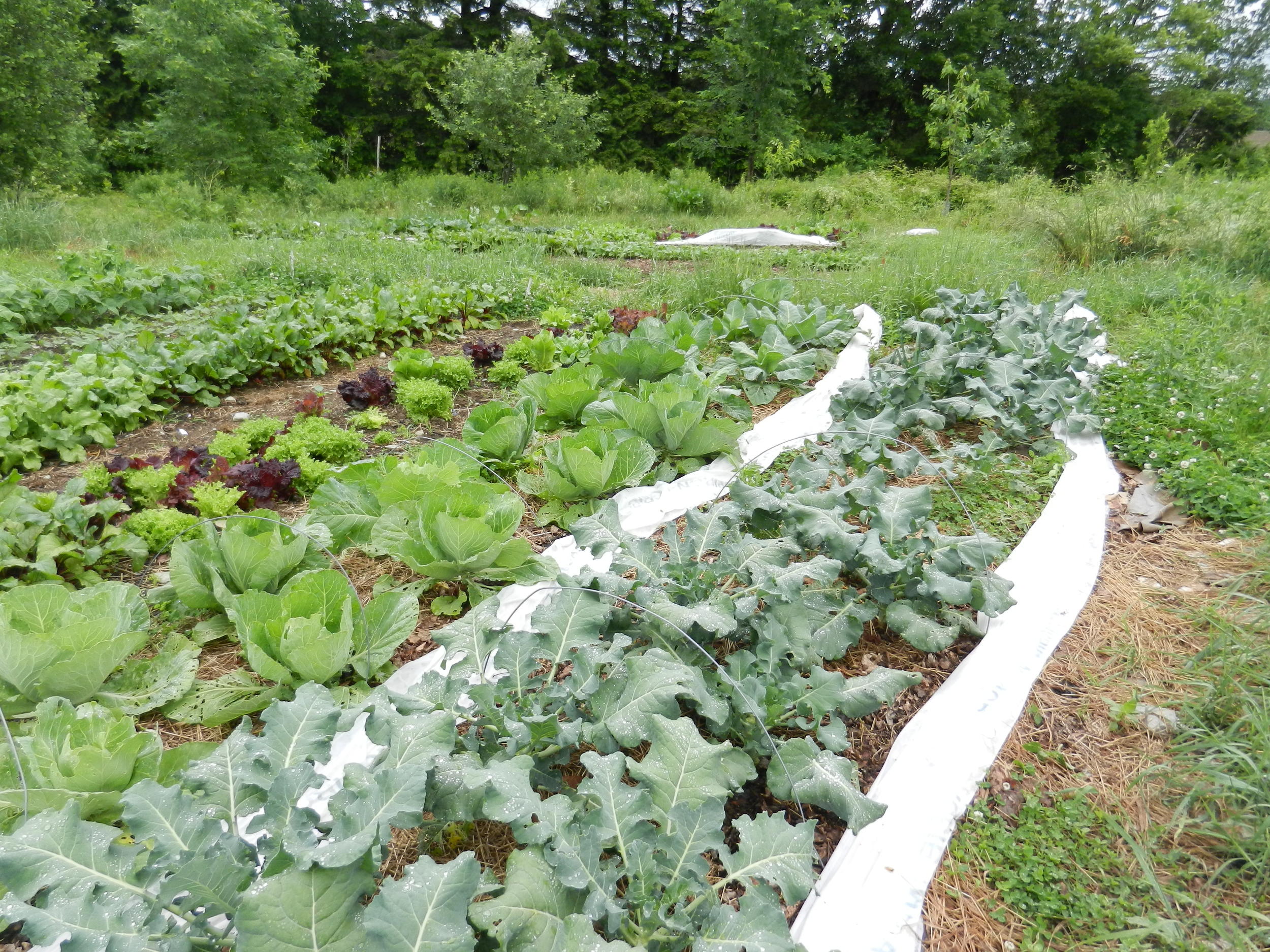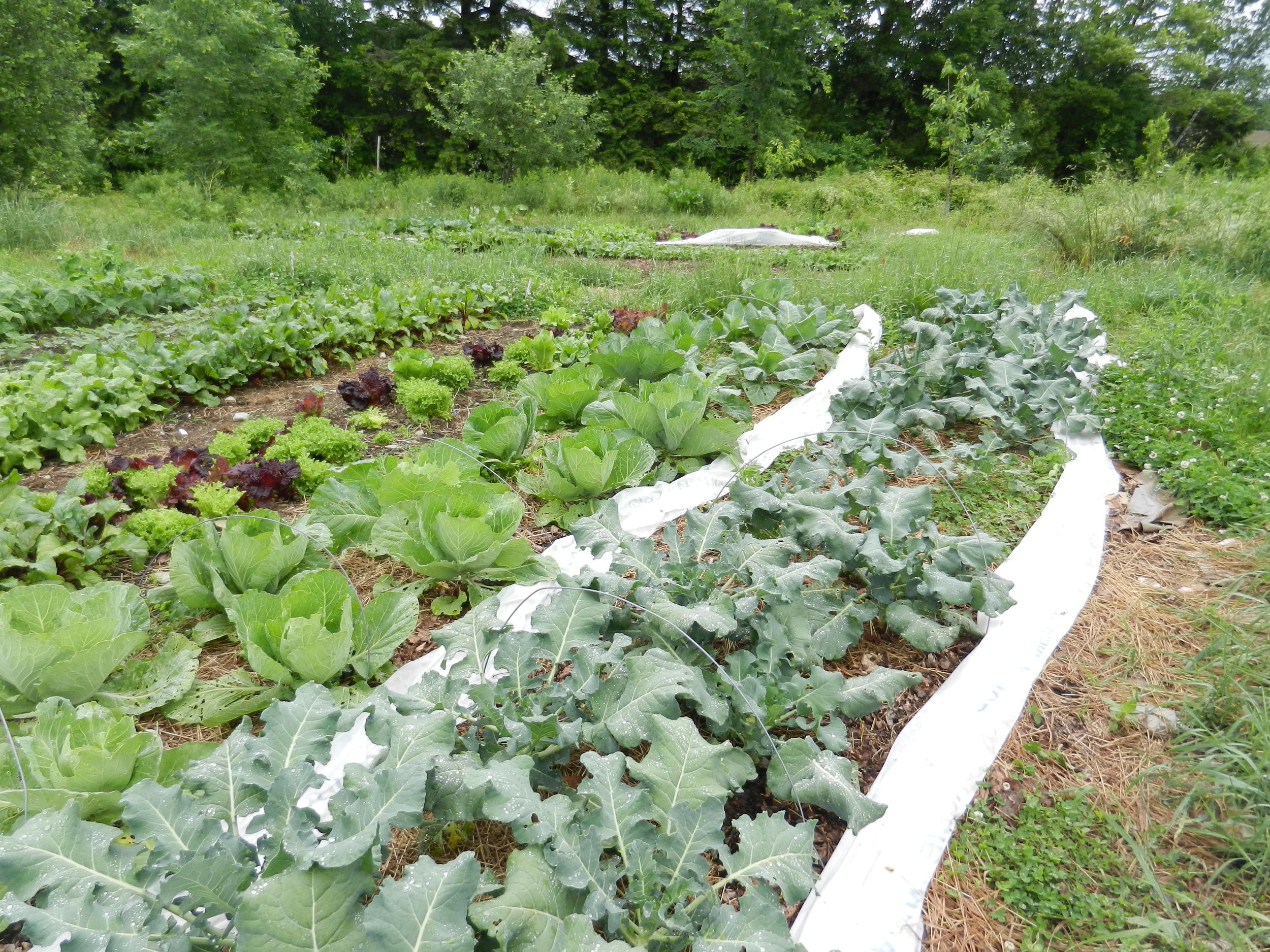 Early/Mid Summer: Strawberries, Radishes, Turnips, Kohlrabi, Cabbage, Greens**, Beets, Lettuce, Summer Squash, Scallions, Carrots.
Late Summer: Garlic, Peas, Carrots, Tomatoes, Greens**, Beets, Eggplant, Peppers, Onions, Fennel, Pole Beans, Cucumbers, Potatoes, Tomatillos, Melons
Autumn: RICE!, Shitaake Mushrooms, Celeriac, Winter Squash, Tomatoes, Peppers, Eggplant, Cabbage, Cauliflower, Broccoli, Greens**, Brussels Sprouts, Carrots, Sweet Potatoes
** - Greens will include: Kale, Chard, Arugula, Spinach, Bok choy, Tats soy
Please only fill out the form belowif 1) you have a different payment strategy to suggest 2) want a meat CSA share.
Form